Breakfast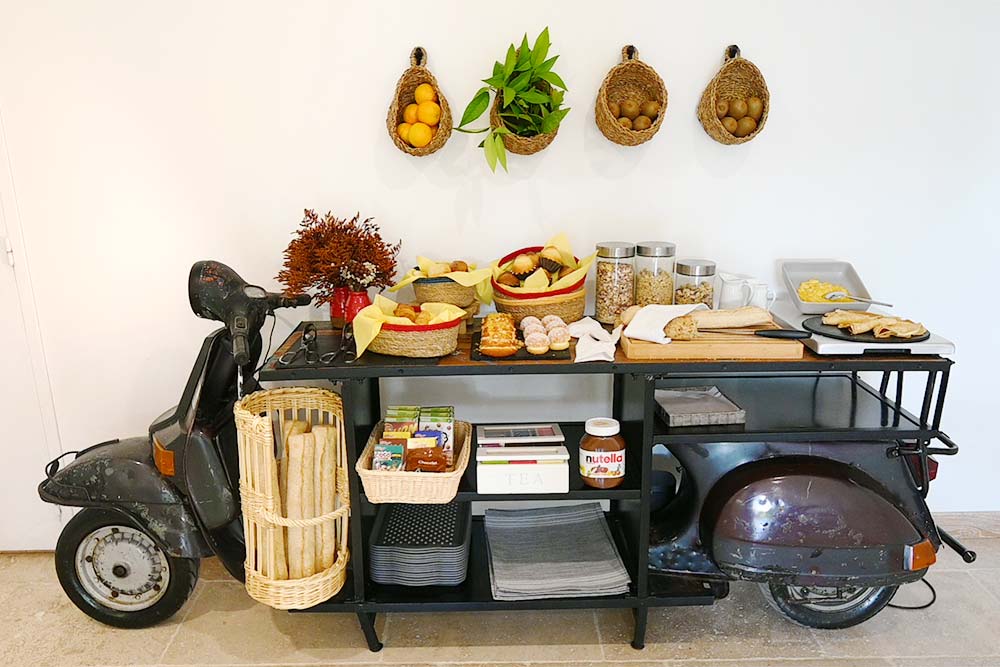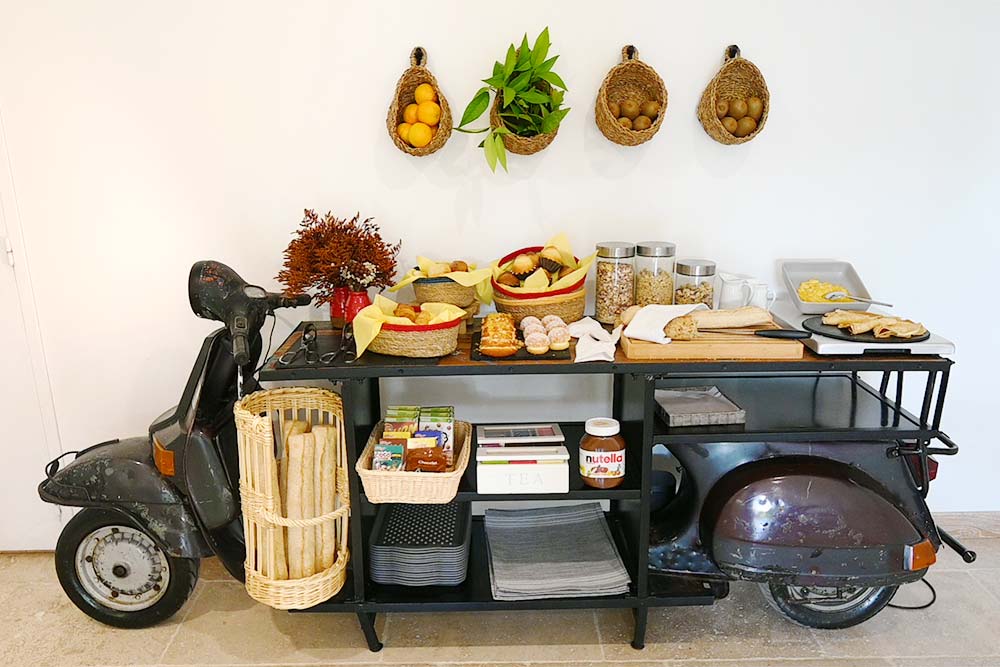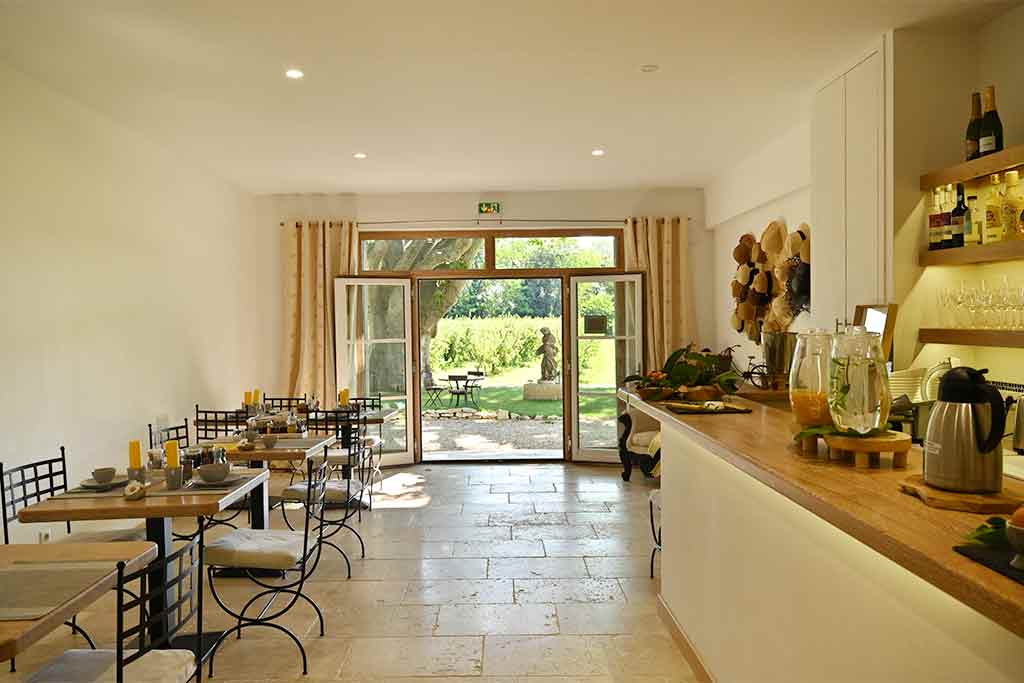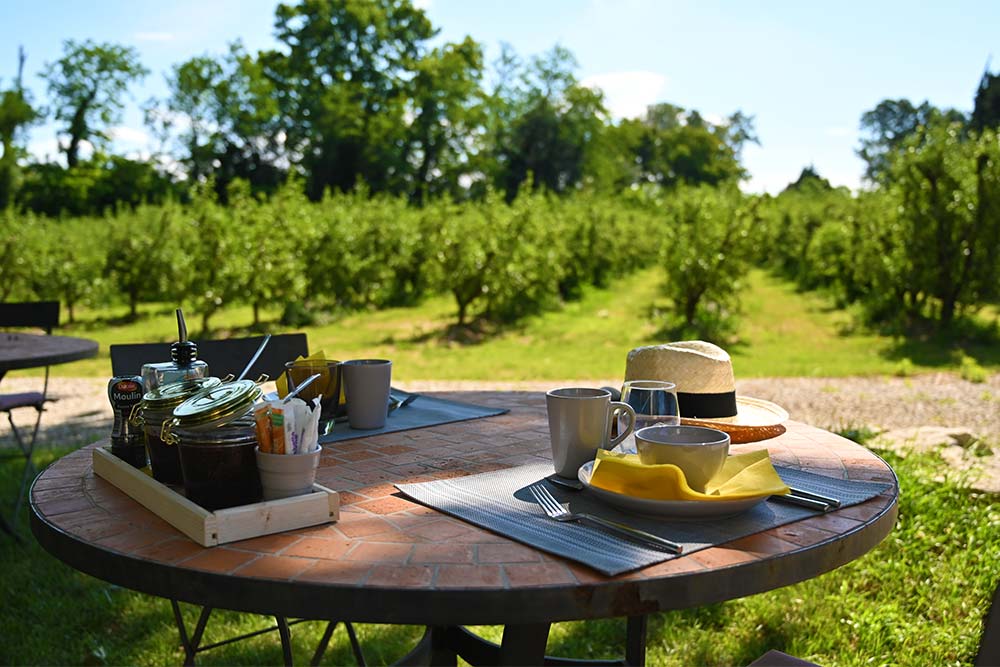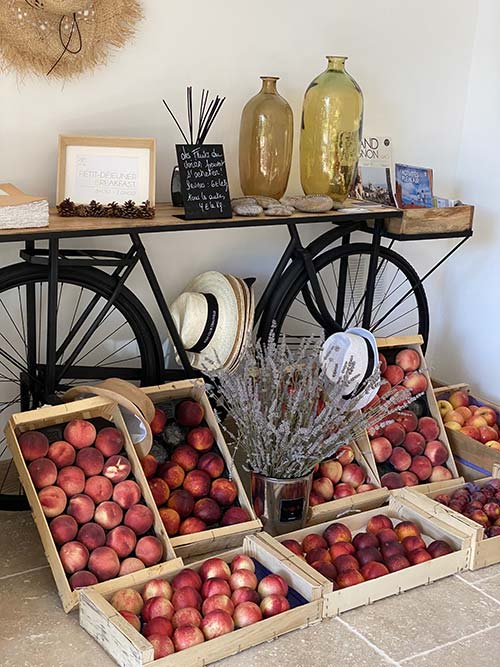 Breakfast is served at your convenience inside the Mas or in the magnificent park of the estate, facing the pear orchard which, when the sun rises, offers a feeling of softness and tranquillity ...
Pool lunch and summer kitchen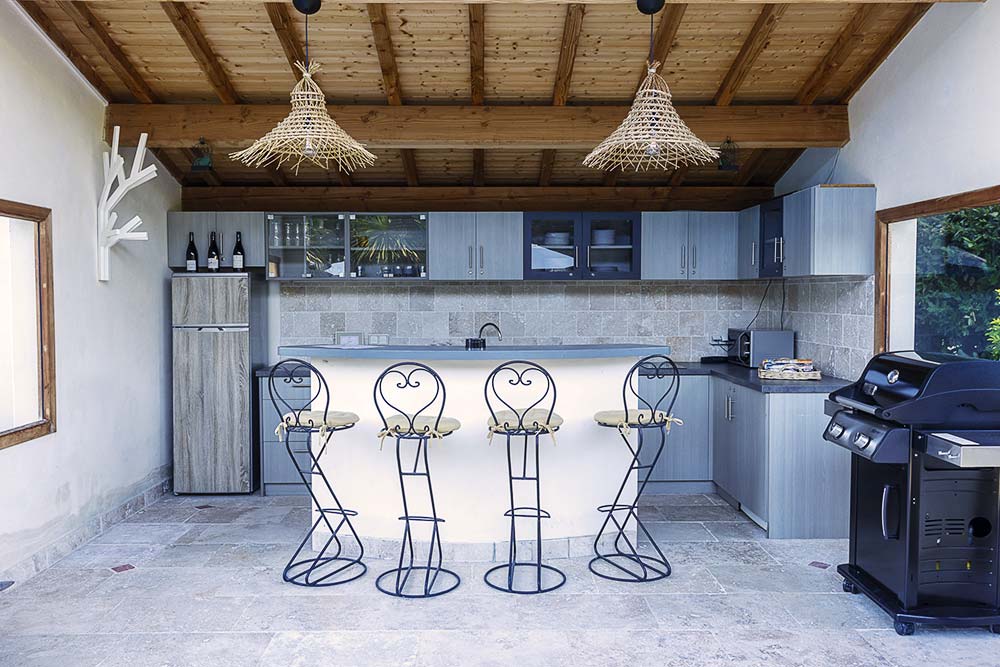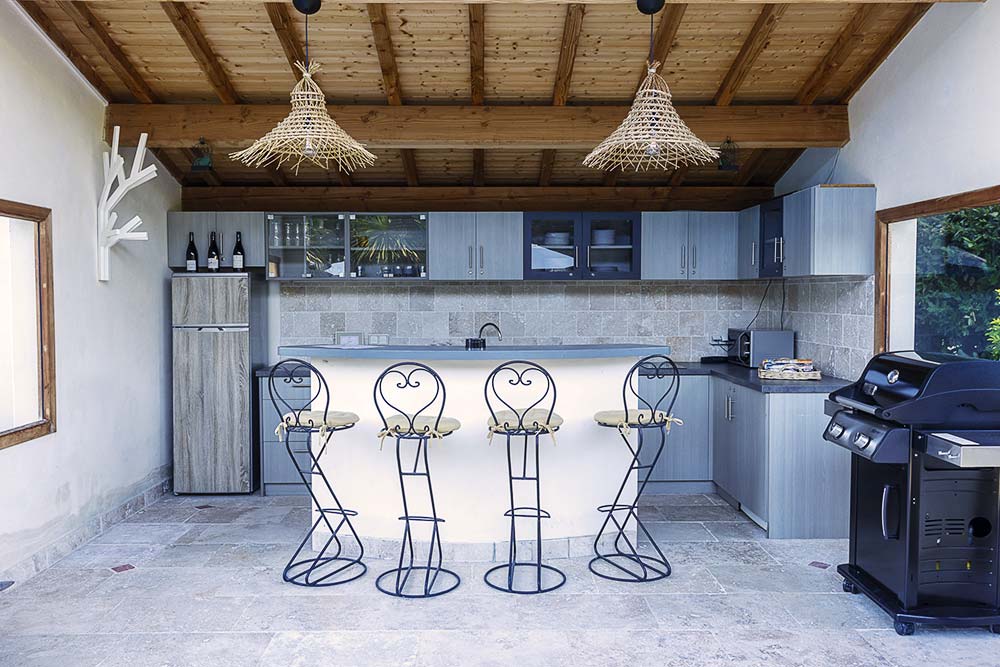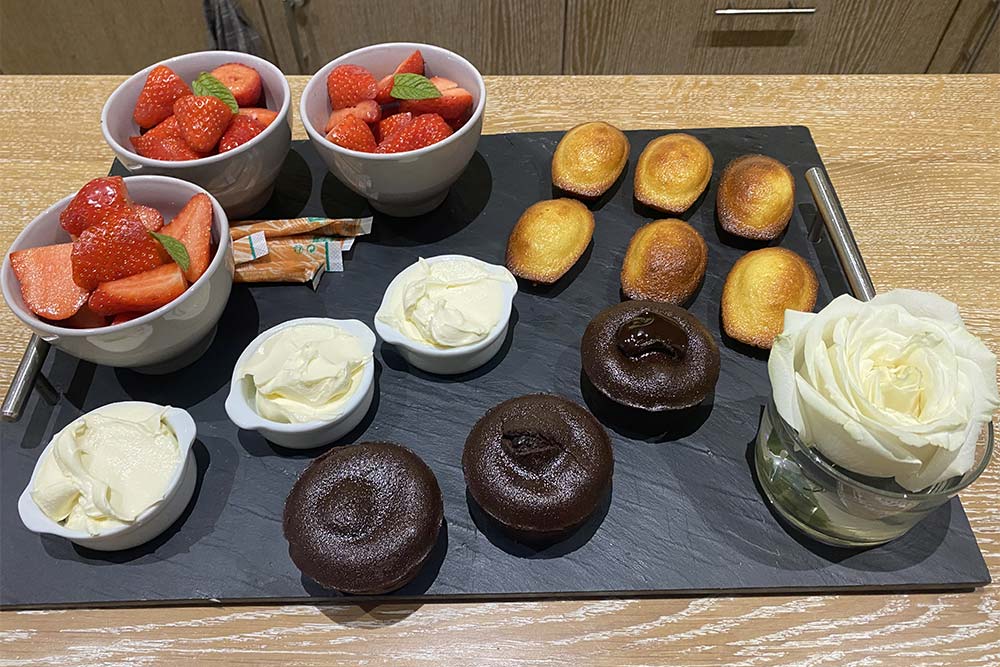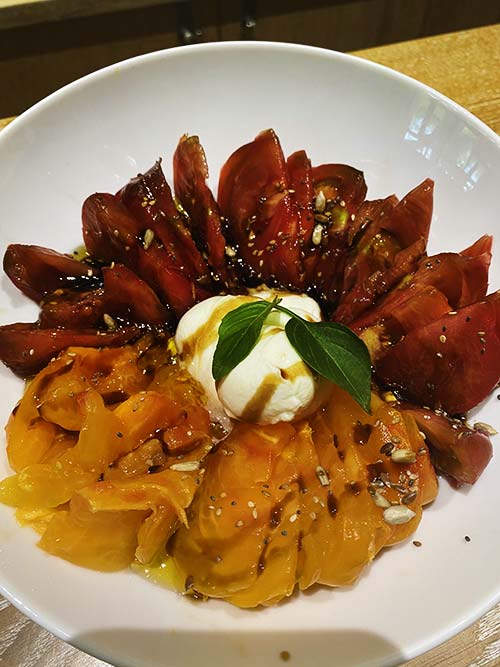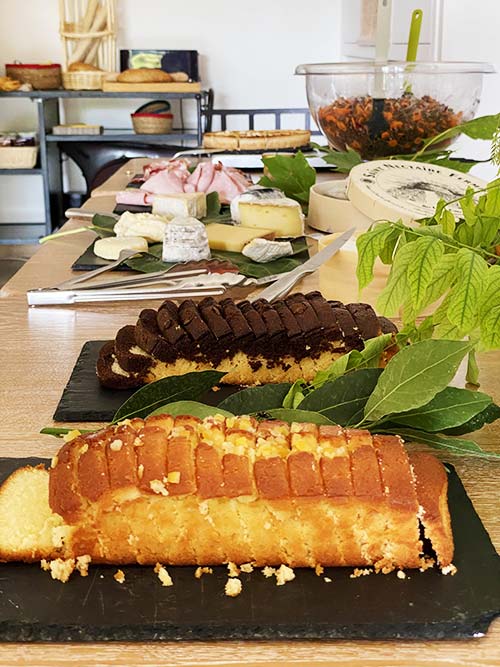 If you want to stay at the Mas to have your meals, here are the 3 solutions offered::
The "healthy" cuisine of the Mas: Made on site with products varying according to the season and mostly from farms on the island of Barthelasse
Fresh salad of the day
17 euros
Charcuterie board
20 euros
Cheese board
20 euros
Mixed charcuterie / cheese board
25 euros
Served with cereal bread or fresh baguette
Fruit plate
12 euros
Plates of sweet treat
12 euros
Tropézienne tart, chocolate fondant, apple tatin, pasteis de nata, chocolate chip cookie, madeleine (4 pieces of your choice)
Restaurant LA BROUSSE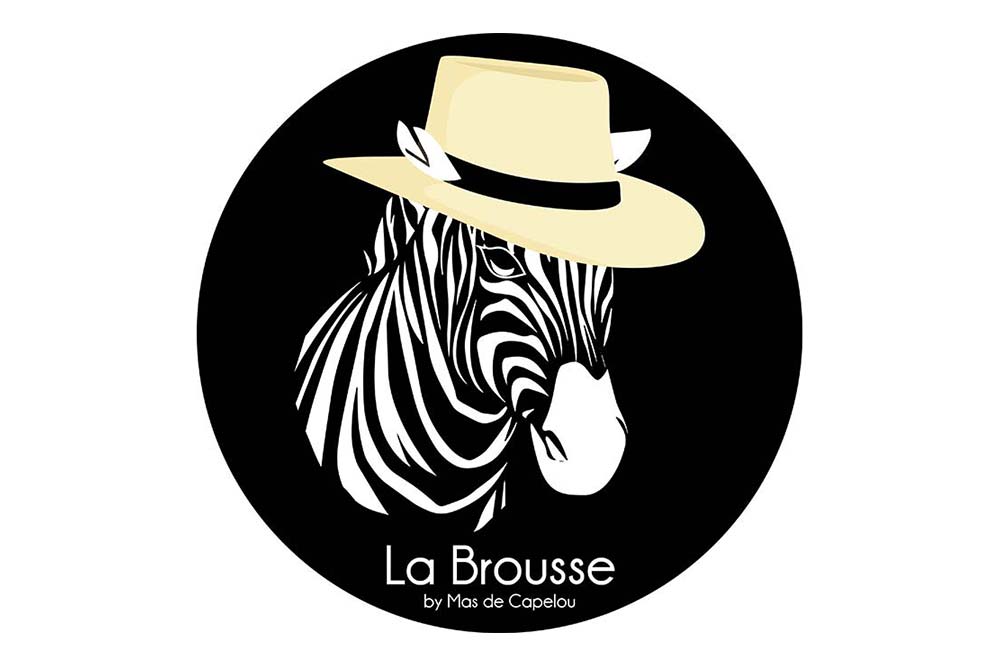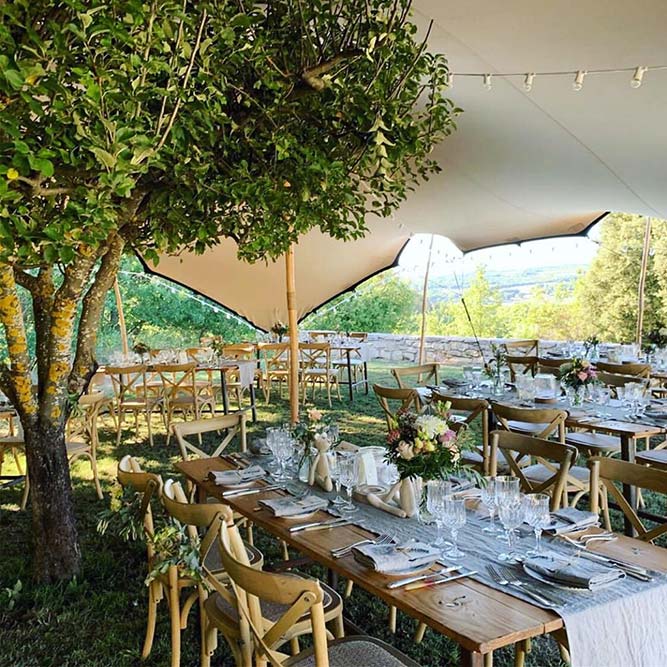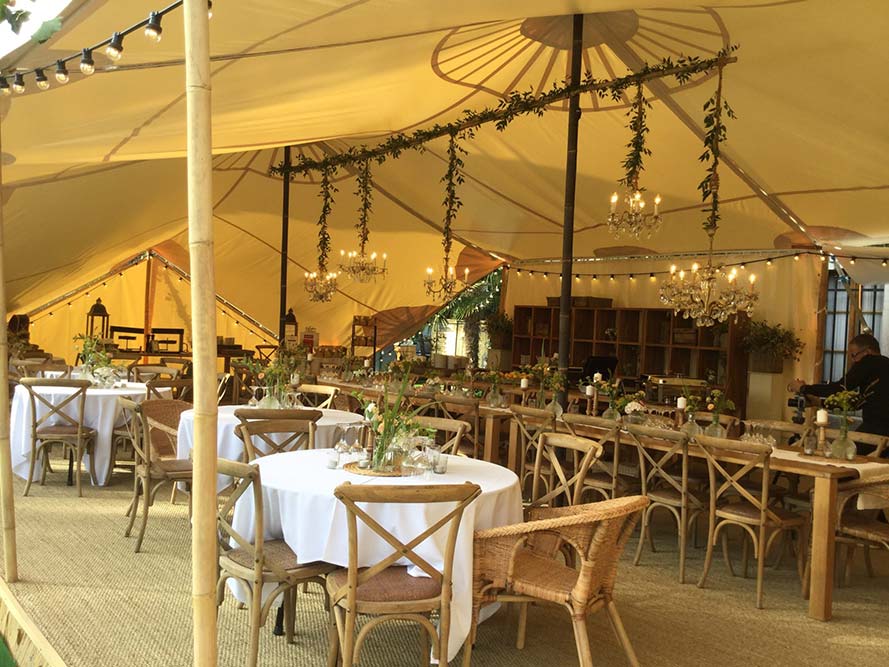 A few steps away from the garden, in the heart of the pear orchard, the restaurant La Brousse welcomes you for your dinners.
Nestled in the greenery, the tables are scattered here and there to enjoy a natural intimacy. You can take advantage of the fragrant Provencal countryside to enjoy a signature cocktail from the bar or an authentic dish from the local cuisine.
All that remains is to savour the delicious feeling of having arrived in a lost paradise, of finding a long-awaited forgotten tranquillity, of finally breathing, far from the everyday.