The parc, the pool and the mas
Parc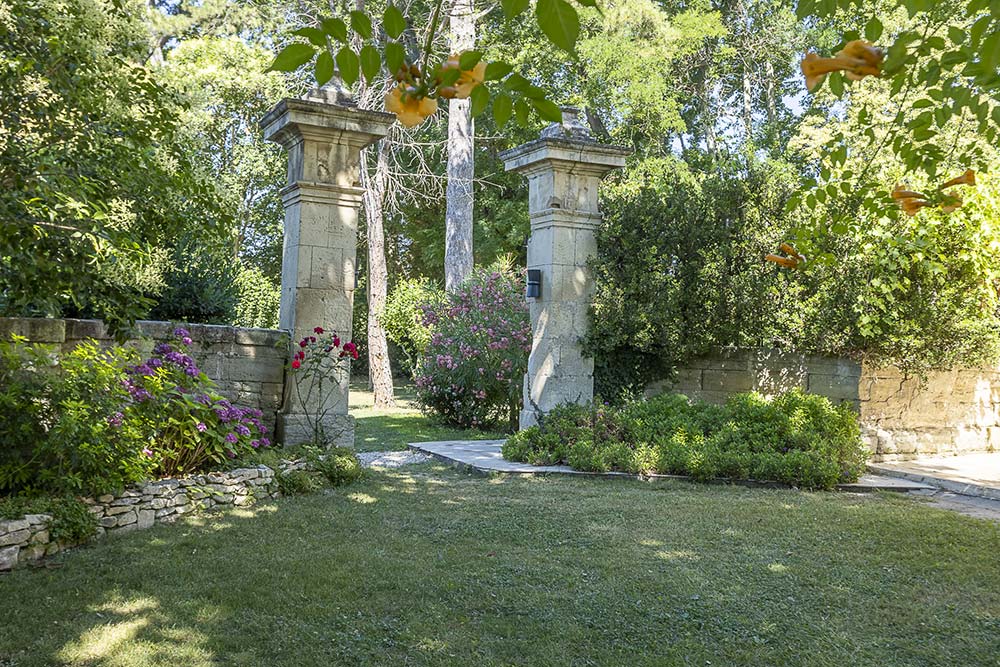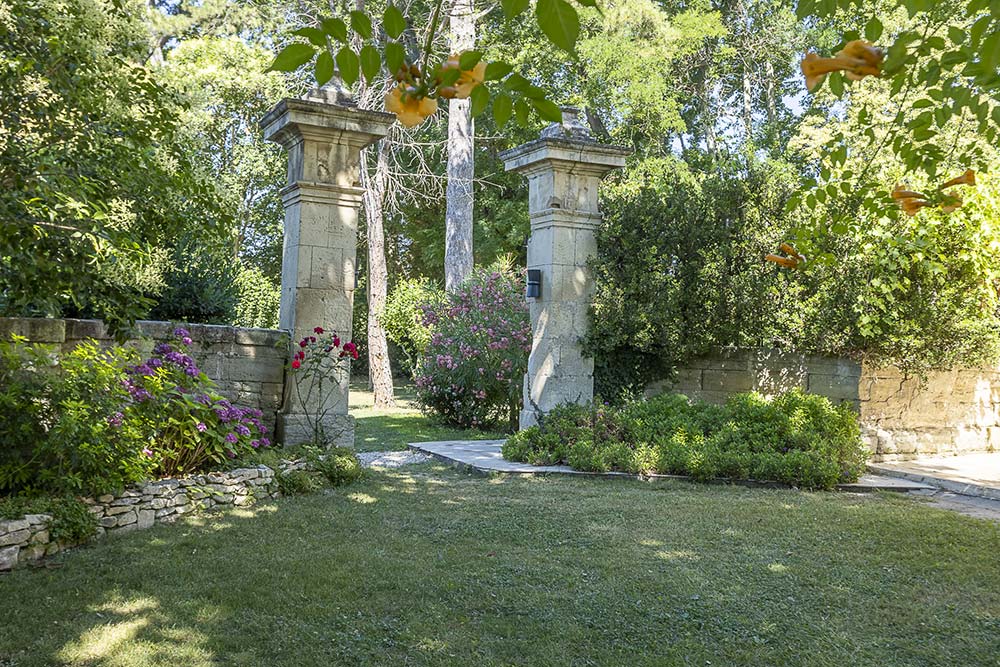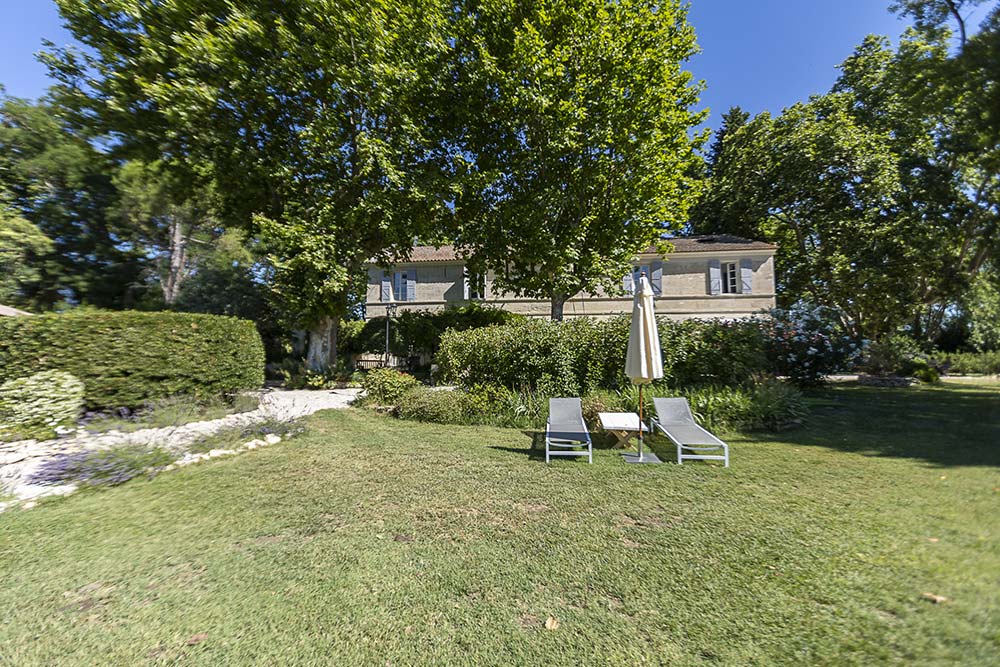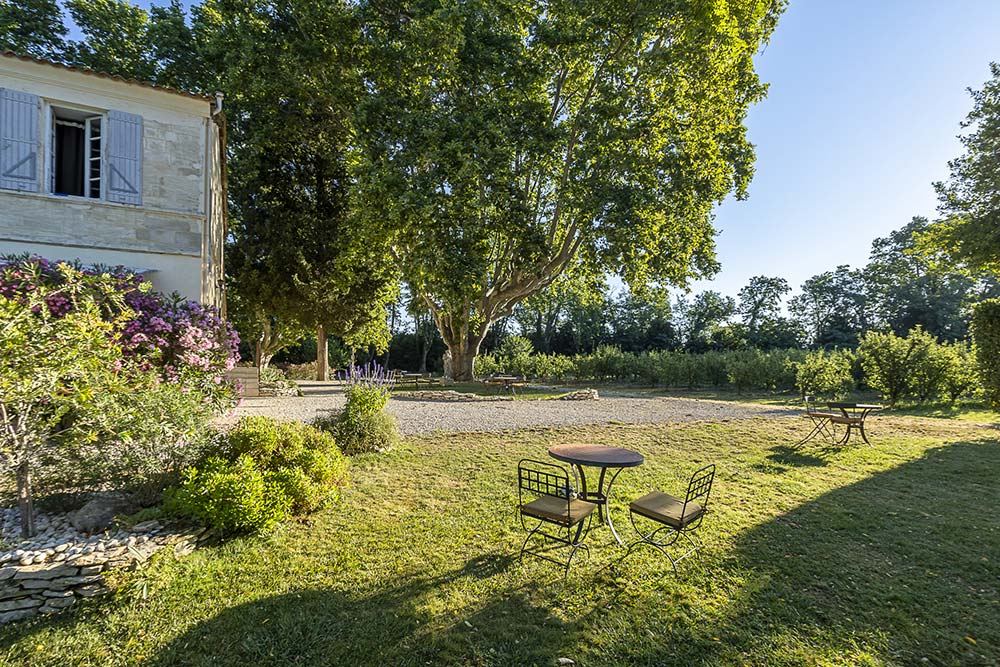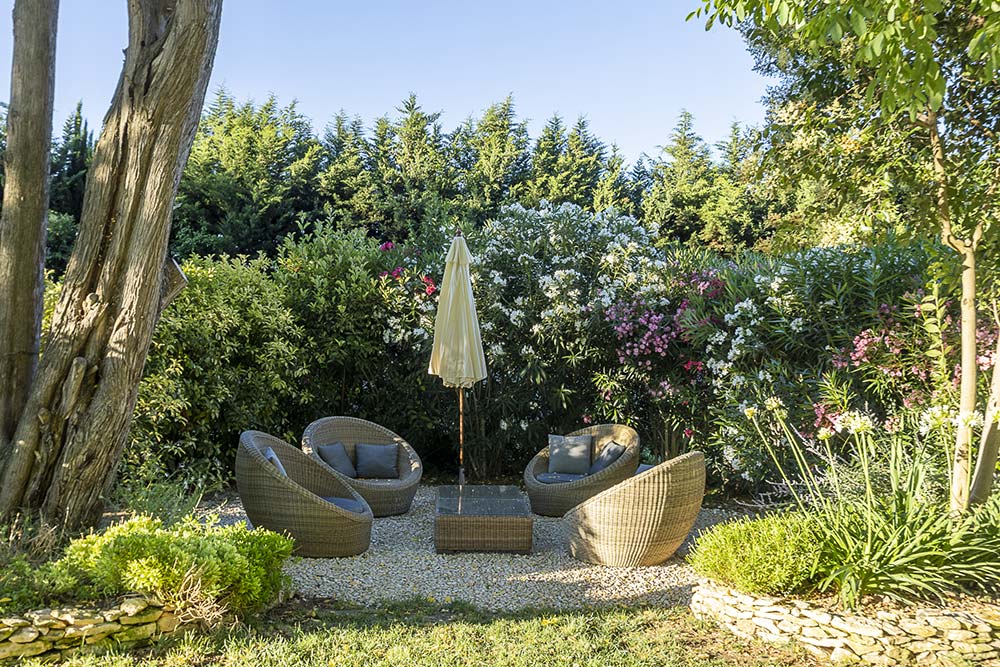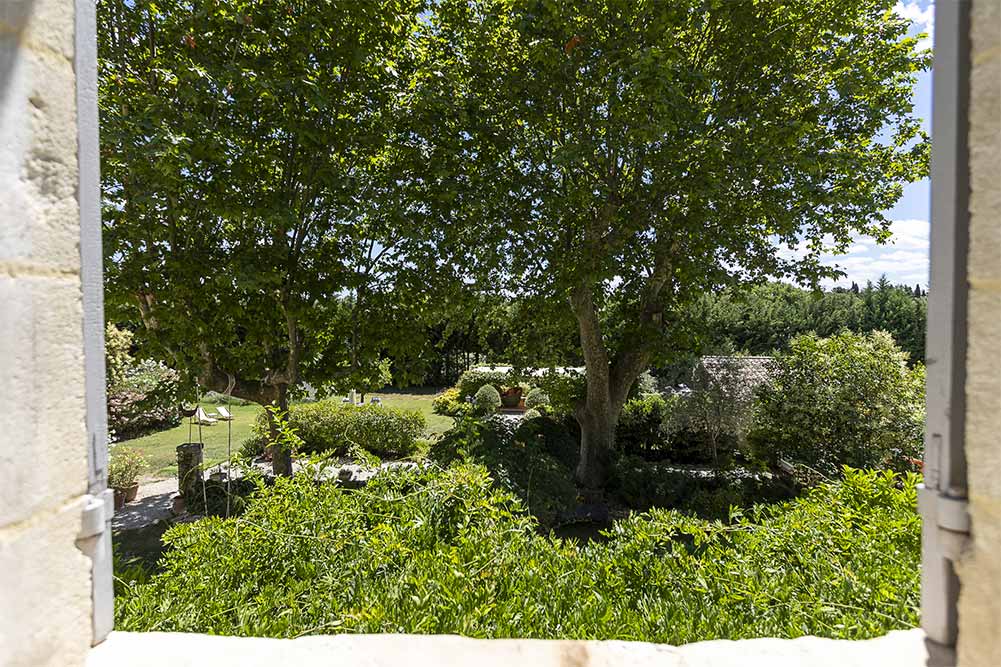 move the cursor over the photo to enlarge it
The estate is immediately familiar, sublimated by the immense enchanting garden with its three hundred year old plane trees where it is good to stroll along the paths in the pear orchard. You love to get lost to discover all the nooks and crannies, as you stroll around and you love to immerse yourself in the vegetation, smelling the scents of lavender, orange, lemon and jasmine trees.
You will also discover shaded areas (welcoming armchairs and hammocks) which are very popular in the hot summer hours for reading or resting, as well as areas suitable for sunbathing and swimming.
A jewel of greenery just a few steps away from the hustle and bustle of Avignon …
Swimming pool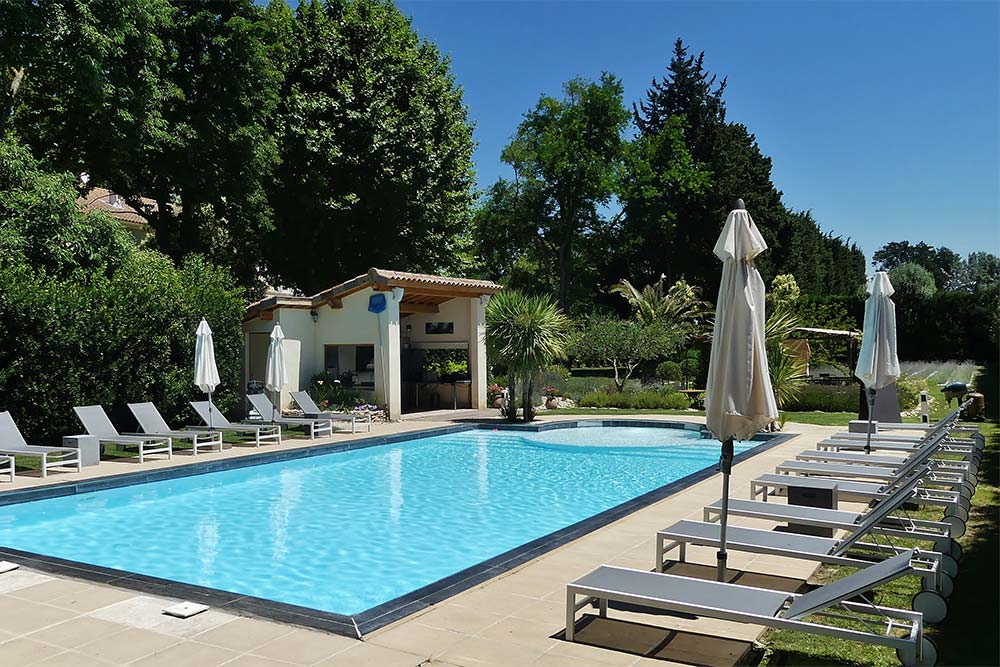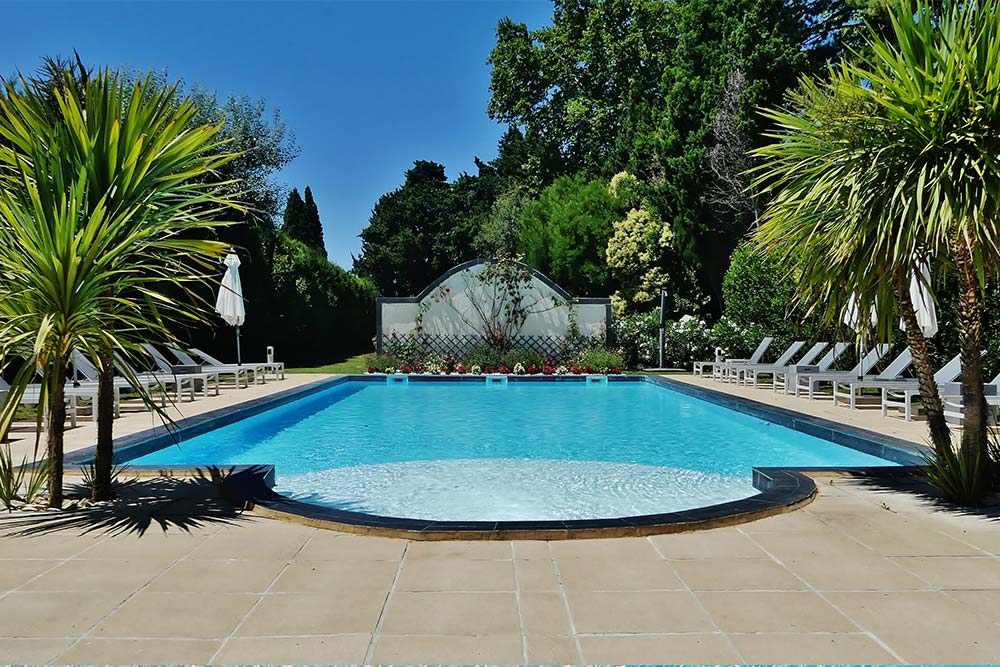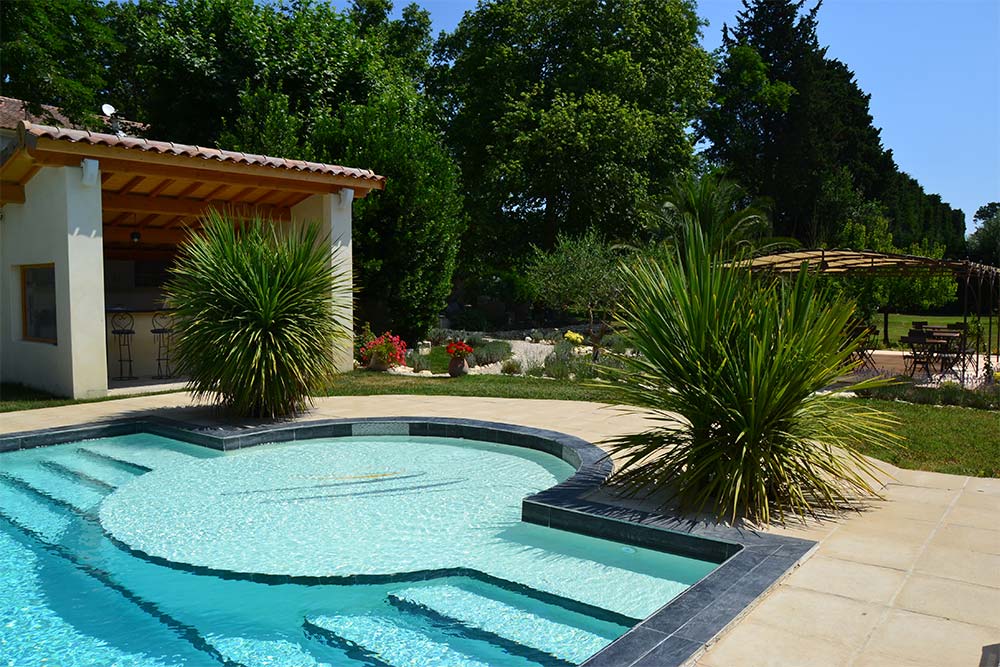 move the cursor over the photo to enlarge it
The swimming pool is open from April 1st to October 31st.
It is 12 meters long and heated.
There is an area in the pool, with an elevated platform, so toddlers can enjoy the pool as well.
You can use it at any time you want while respecting other hosts in the property.
Pool towels are provided and you will find them in the wardrobes of your accommodation.
The Mas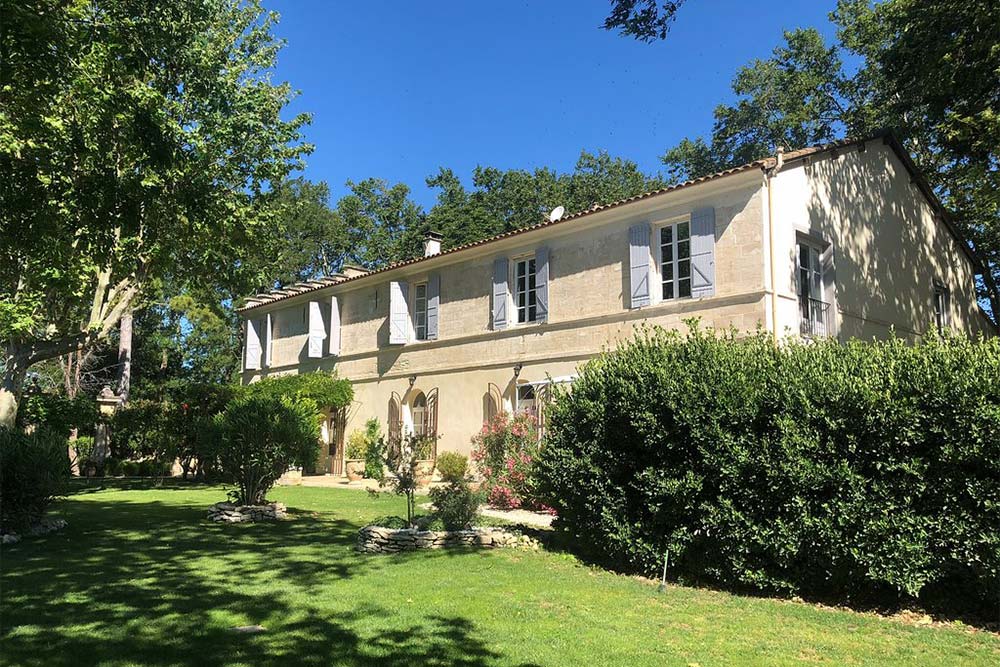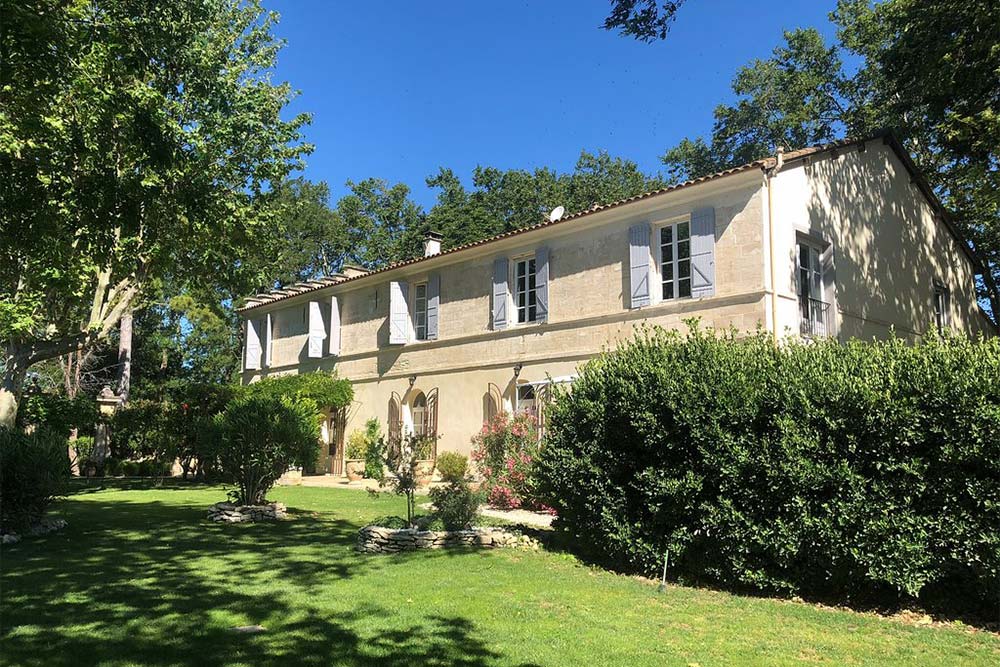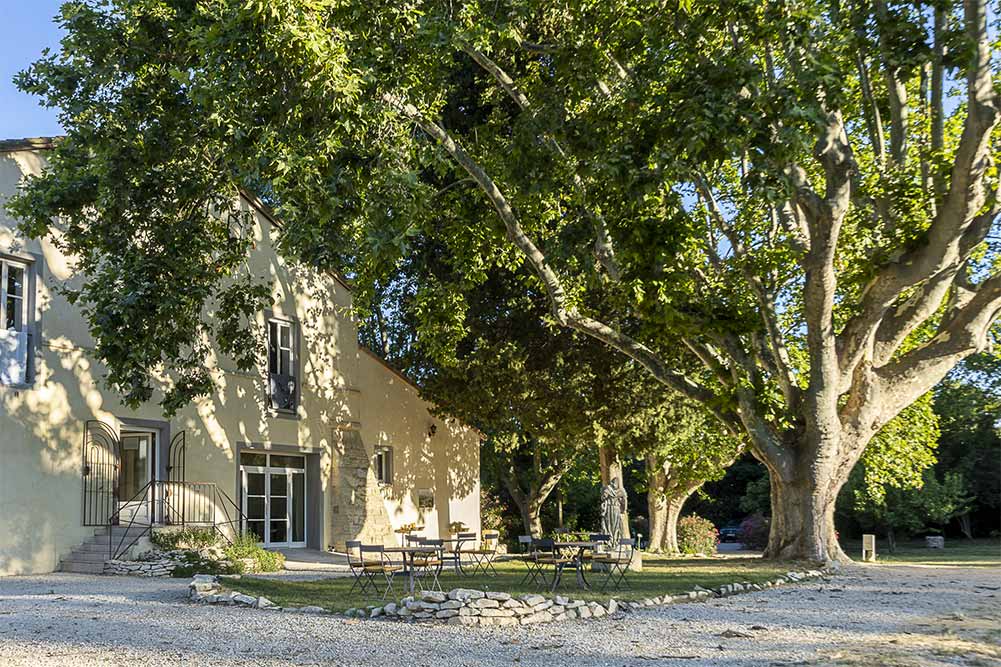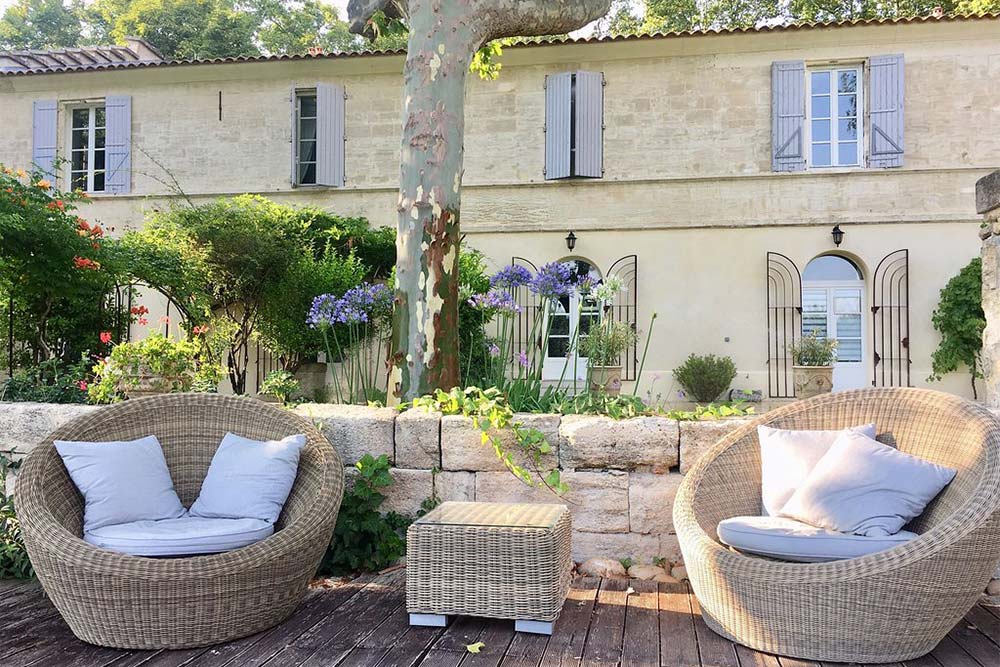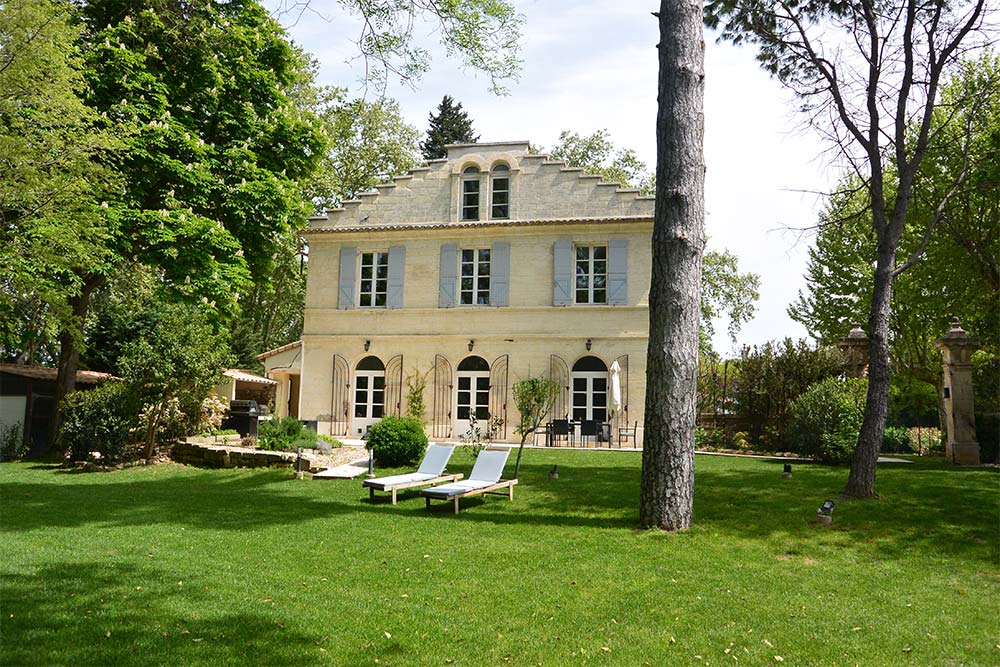 move the cursor over the photo to enlarge it
It is a 17th century Provencal farmhouse, which has been entirely restored, and which has kept its authenticity and discreet elegance. It offers rooms and flats of great comfort, which welcome you for a peaceful and refined stopover for stays with family, friends, weddings or small seminars.
The Mas de Capelou is located on the island of Barthelasse, which touches the historic centre of Avignon: a bridge separates them.
Its exceptional location, 7 kilometres from the papal city of Avignon, will allow you to take advantage of the cultural, gastronomic and tourist wealth of the region.